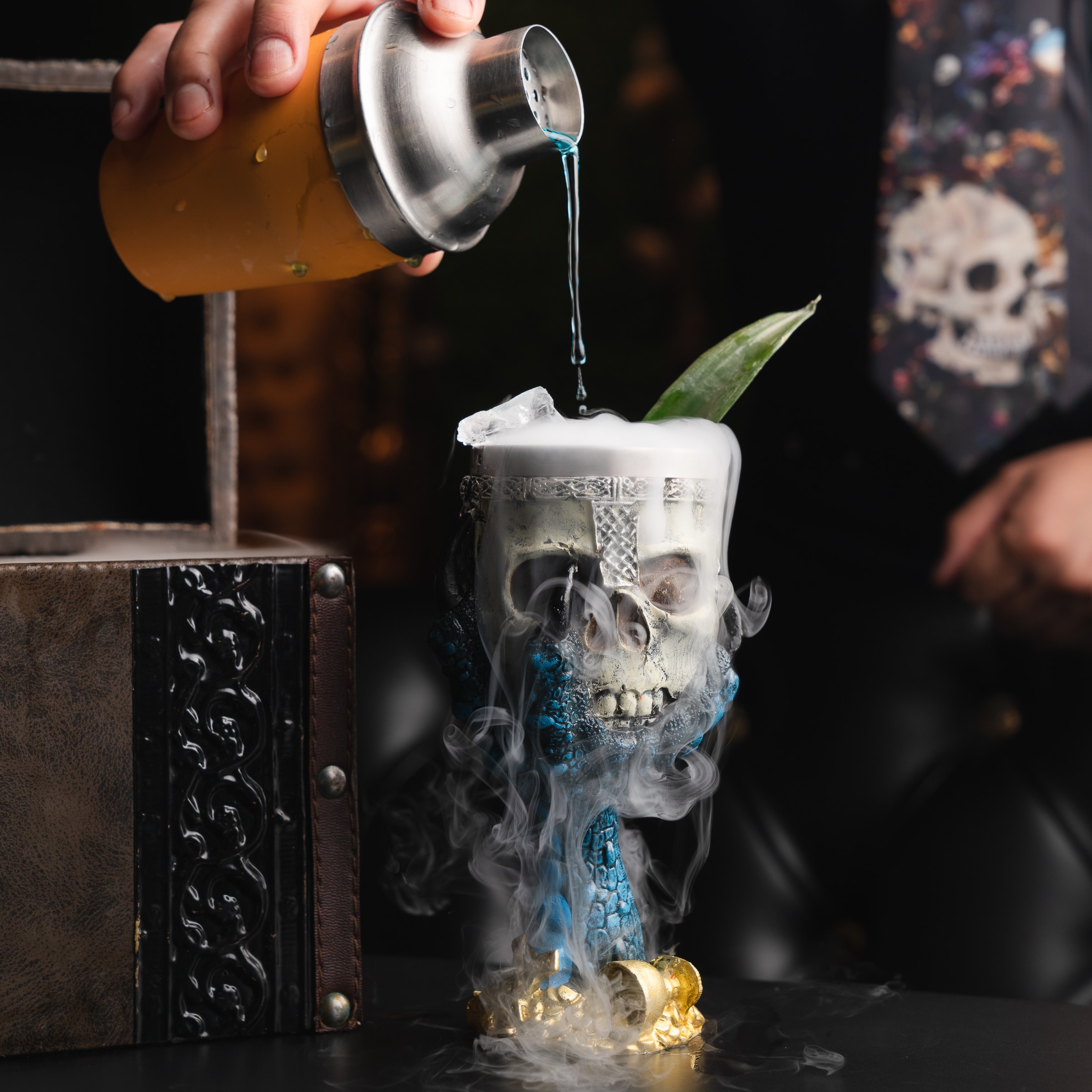 Authentic Latin American Cuisine & Vibes
Hacienda Calavera is a family-owned authentic Latin American cuisine restaurant in Cicero, Illinois. Inspired by traditional Mexican cooking with one simple goal in mind: creating a place where people could experience the authentic feel of Latin America with its gourmet food and delicious tastes, incredible live music and warm familiar and festive vibes.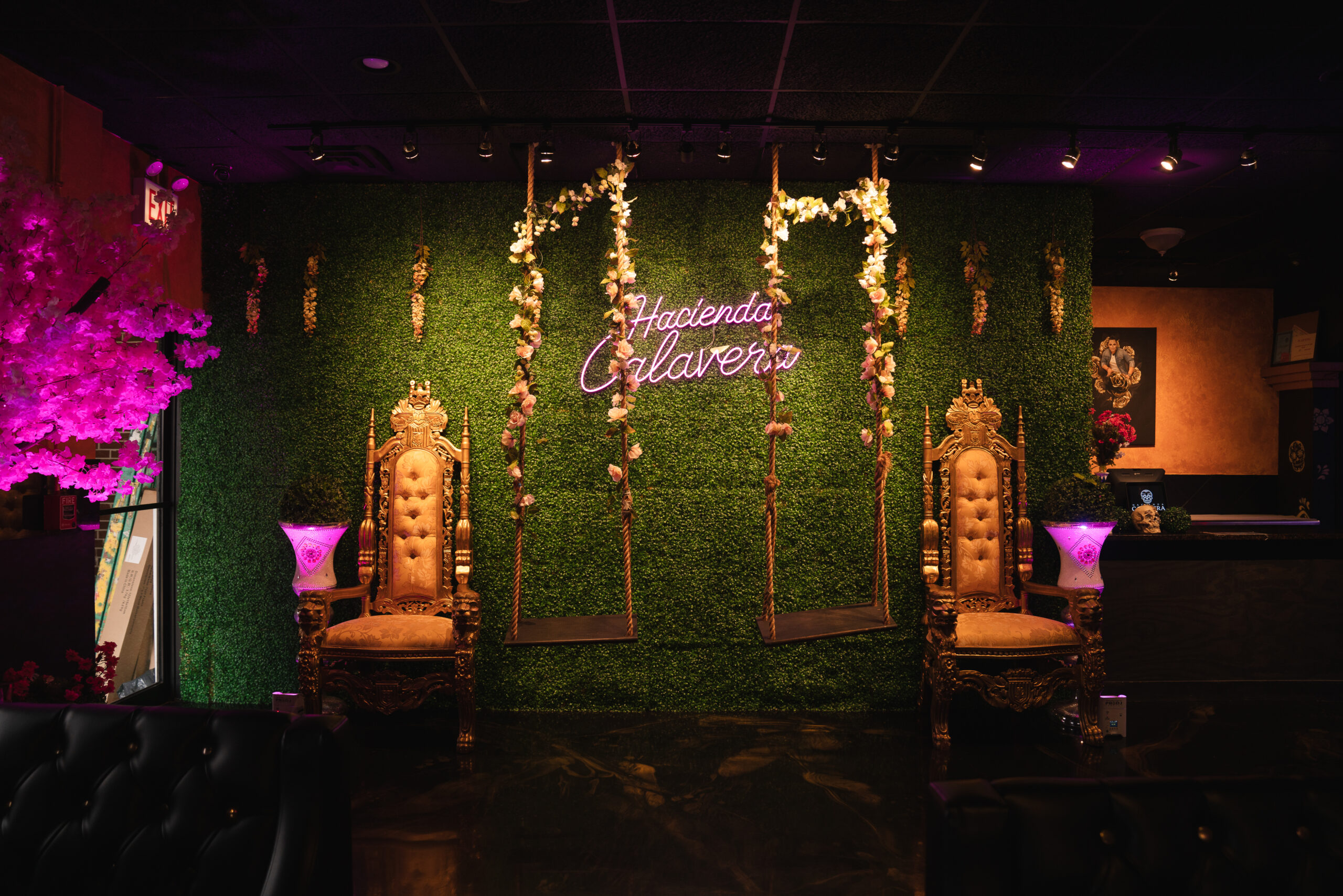 In every corner of Hacienda Calavera, we seek to represent the mystique and beauty of Latinoamerica, designing each space to connect people to our Mexican roots, introducing a vast menu of culinary delights, and offering a whole sensory experience from Mexico to Cicero. Try our famous, most delicious dishes: from meat and seafood to our fresh vegetable platters! Transport yourself to México with our traditional platillos and delight yourself with Hacienda Calavera's Empanadas, our incredible Enchiladas, Tacos and Fajitas, and other exquisite dishes like our signature Octopus with Potatoes and Avocado! Try Hacienda Calavera's most popular dessert: Calavera de Chocolate, a delicious chocolate skull accompanied by churros, strawberries, chocolates, ice cream, and blueberry, perfect for celebrating like never before!
If you are looking for the best fine dining experience in Cicero, you know where you need to go. Inspired by the love and culture of our Latino roots, Hacienda Calavera combines the freshest ingredients and homemade tastes with a modern twist, bringing all the deliciousness from our homeland straight to your table.
Hacienda Calavera is the best Mariachi and Live Music restaurant in Cicero, perfect if you want to celebrate your birthday or spend an unforgettable night. Celebrate a true fiesta with authentic Mexican mariachis, live music, bands, and the best drinks! We have Margaritas, Coronas, Tequila, Piña Coladas, Sangrías, Martinis, Micheladas, Mezcal, and many signature drinks that will keep you dancing and singing all night.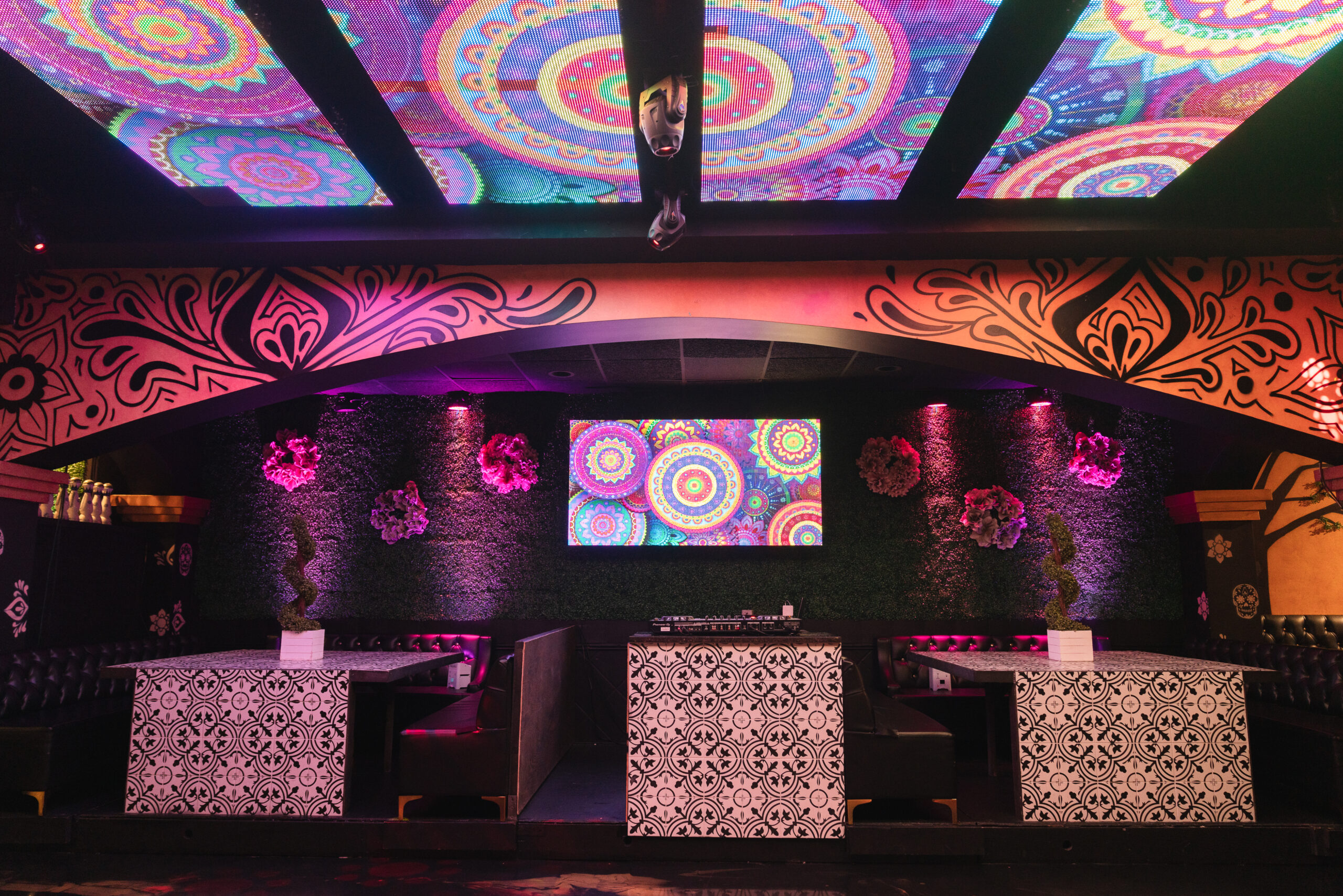 Visit us from Wednesday to Sunday, enjoy the music of Mariachi Arriba Jalisco, the best DJs, and our special Margarita Wednesdays to celebrate with us on any occasion! We have it all to party big time with your loved ones and enjoy delicious food and drinks.
Find Cicero's most exciting new culinary discovery, located at 5503 W Cermak Rd, Cicero, Illinois, where the old Lobo de Mar Restaurant used to be. We are just blocks from Unity Junior High School at W 22nd St, close to S Central Ave and Cicero Avenue. We are also nearby schools like Sherlock Elementary School, Woodrow Wilson Elementary School, Morton East High School, J Sterling Morton High School, and beautiful Cicero parks like West Morton Park and Holmes Park.
Hacienda Calavera embraces spaces, people, and music with its magic and the warmth of our culture. Visit the best Latin American restaurant in Chicago, and take a unique and meaningful experience with you.